QT PRO Data Center Service
QTnet Data Center Features
In March 2021, The Headquarters for Earthquake Research Promotion announced the "probability of experiencing tremors with intensity of 6- or higher on the Japanese seven‐stage seismic scale in the next 30 years", in which they determined a probability of 6.2% for Fukuoka. This is significantly lower than the figure for major cities nationwide, making Fukuoka a safe city. Furthermore, the coast connects with the Sea of Japan, and there are no plate boundaries in the surrounding area. The sea water is also shallow, minimizing the impact of potential tsunamis. In fact, Fukuoka has never recorded a tsunami in its history.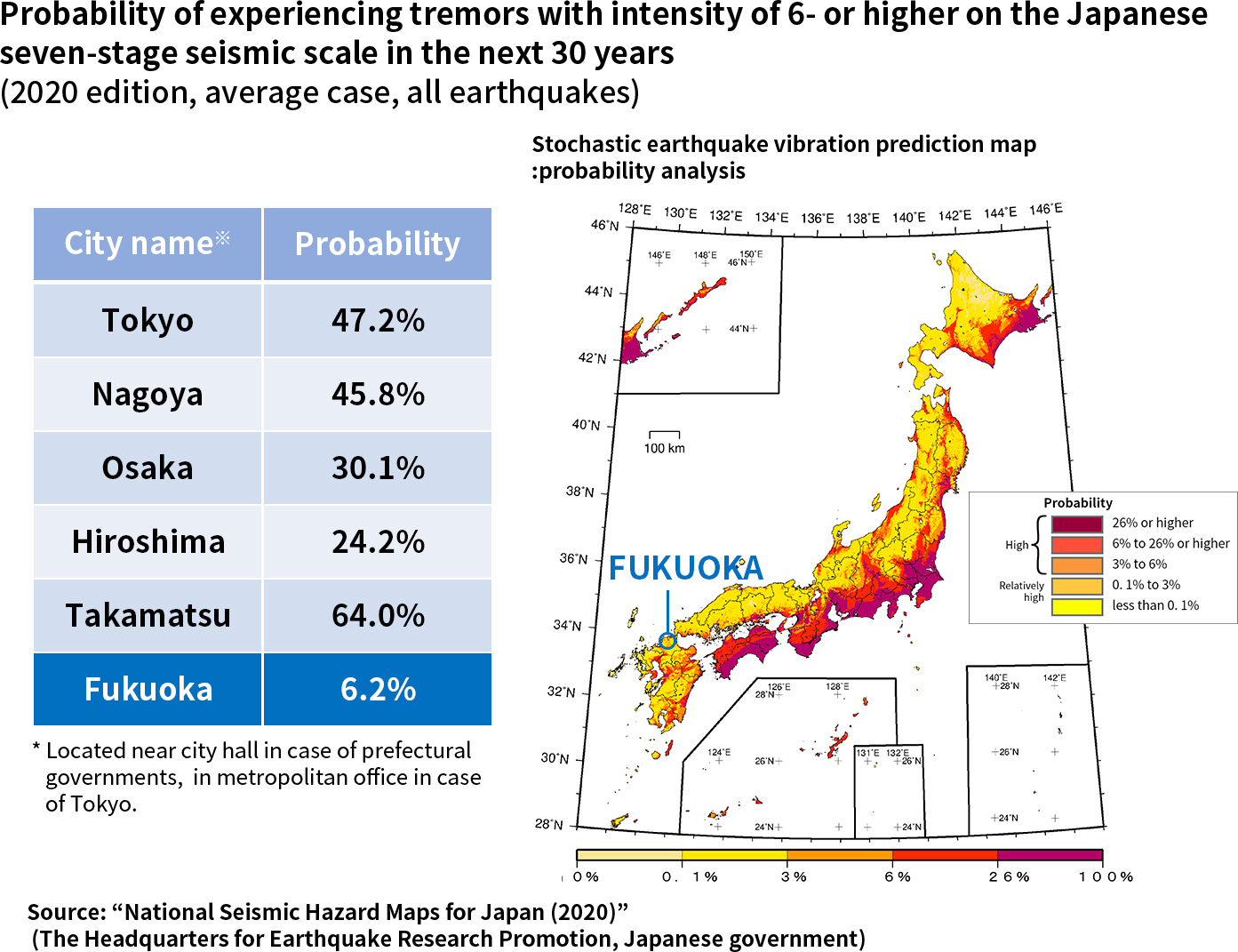 According to a report published following a "Nankai megathrust earthquake model review meeting" by the Cabinet Office, Fukuoka City is unlikely to experience tremors any higher than intensity 4, and is expected to suffer no damage from tsunamis, liquefaction, or subsidence. Even in the unlikely event of a tremor of such intensity, any impact is expected to be negligible.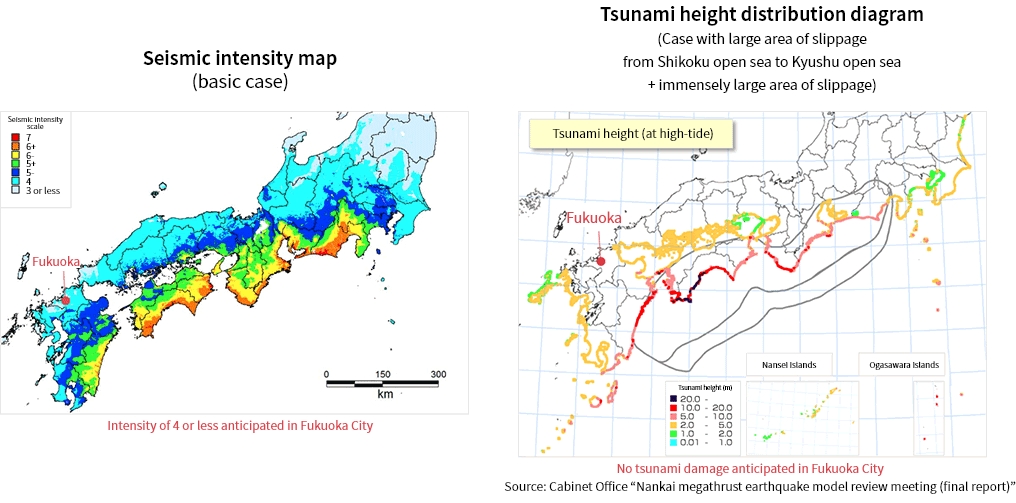 Fukuoka can be accessed quickly from major cities such as Tokyo, Osaka, and Nagoya, and has many flights and Shinkansens traveling to and from the city every day, making it an excellent location.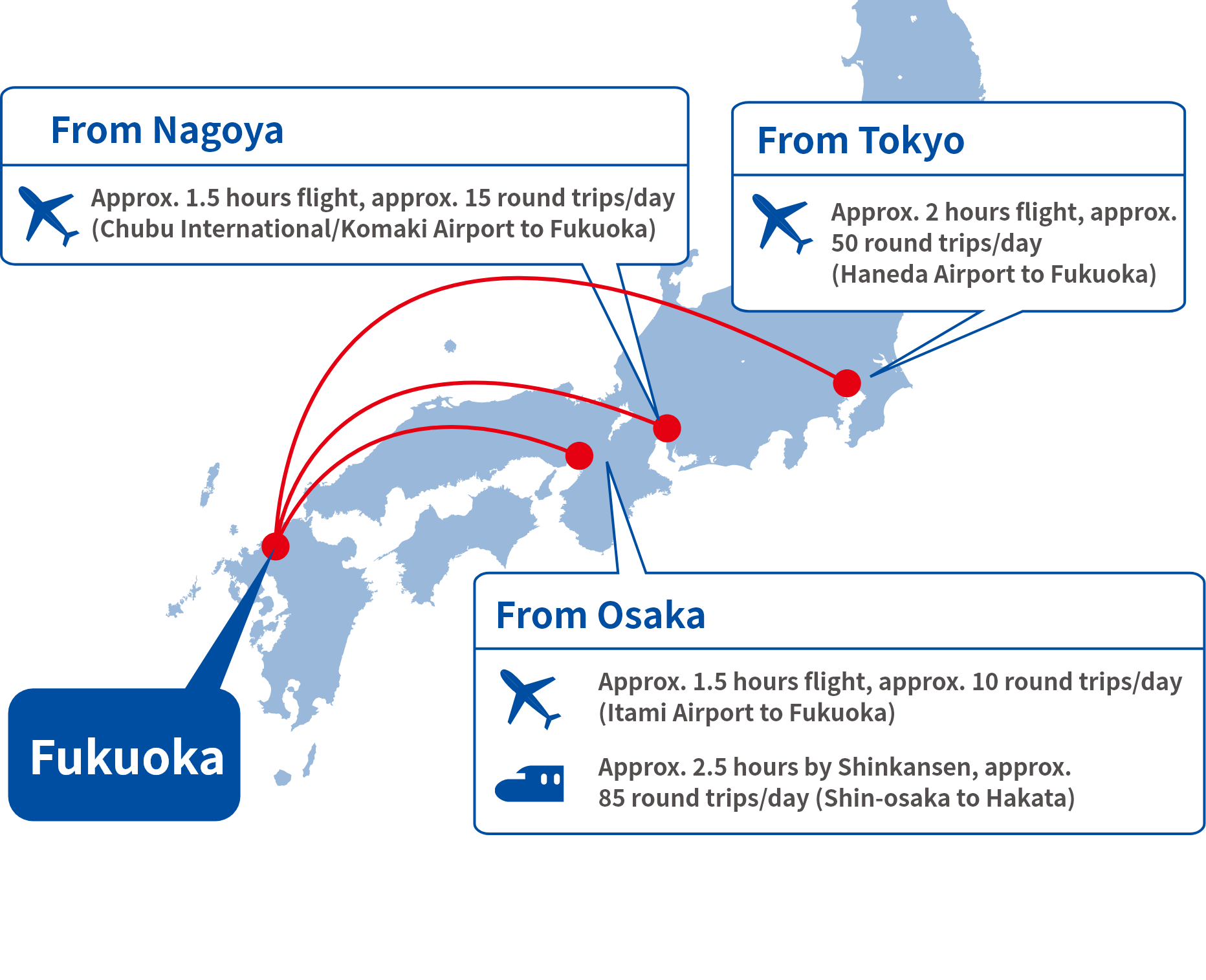 Furthermore, Fukuoka Airport is extremely convenient for access to the downtown area, and the city is served by an excellent public transport system which includes a subway, trains, buses, and urban expressway.
This convenient and extensive transport network ensures a comfortable and smooth journey to each of the QTnet data centers once you arrive in Fukuoka.
All data center buildings employ a seismic isolation structure which mitigates tremors in the event of a major earthquake, allowing stable operation to be continued.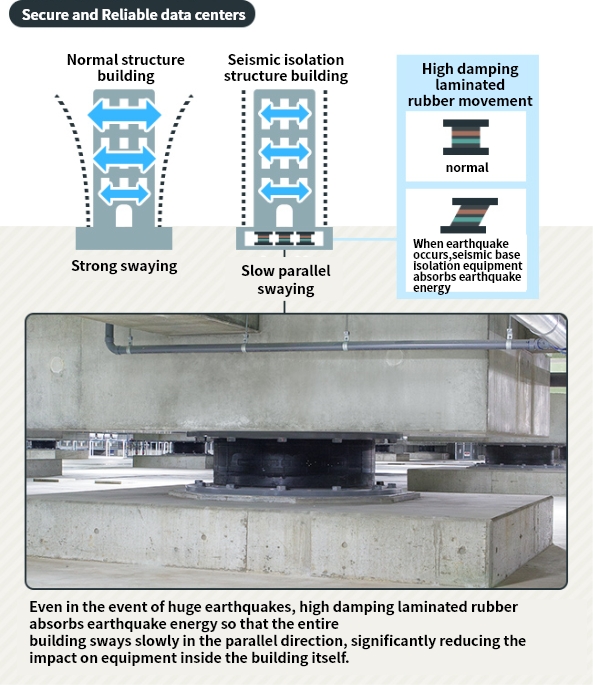 All data center facilities employ temperature and humidity control with electric power equipment and communication line redundancy, and powerful air conditioners. The facilities are also equipped with uninterruptible power supply systems and emergency generators to ensure that IT equipment runs uninterrupted in the event of a power failure in times of disaster. Furthermore, to ensure security inside buildings, security equipment such as surveillance cameras, flapper gates, and biometrics has been installed in multiple locations to monitor and restrict the entry and exit of visitors.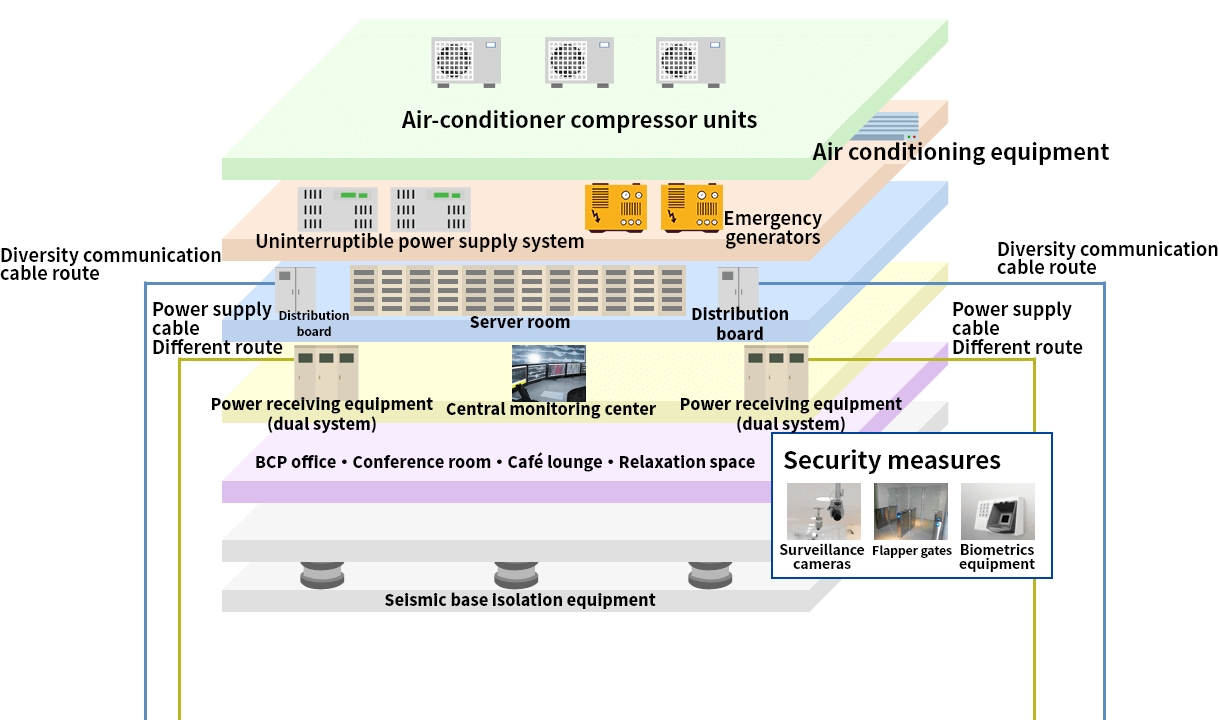 Data Center Information
Inquiries
Please do not hesitate to contact us for details.
From small and medium-sized businesses to large corporations, we provide optimum services tailored to your company's needs.
Please do not hesitate to contact us for details on information such as services and fees.